Citrus Fruit
New citrus season it's been expected to start during weeks 36-37 this year.
Our production is estimated at very interesting levels.
Table Oranges : 788 Ha
Juice Oranges : 873 Ha
Mandarins Clementines : 572 Ha
Lemons : 351 Ha
Grapefruit : 98 Ha
Kaki/Persimmon : 78 Ha
Our fields and facilities mantain a wide production calender thanks to our different production regions: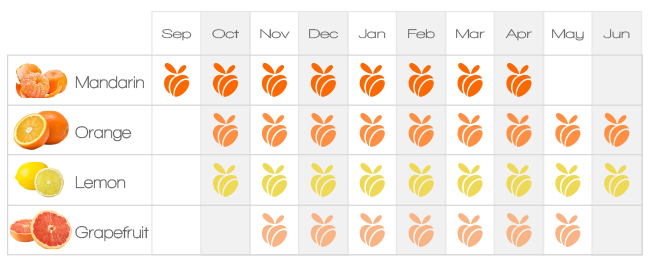 You can contact us for the exact varieties and packing specifications.