Stone Fruit
The stone fruit season has a production calender during the weeks 15-40 this year.
Our production is estimated at total levels.
Peach : 566 Ha
Peach Flat : 311 Ha
Nectarine : 943 Ha
Nectarine Flat: 100 Ha
Plums: 422 Ha
Our fields and facilities mantain a wide production calender thanks to our different production regions: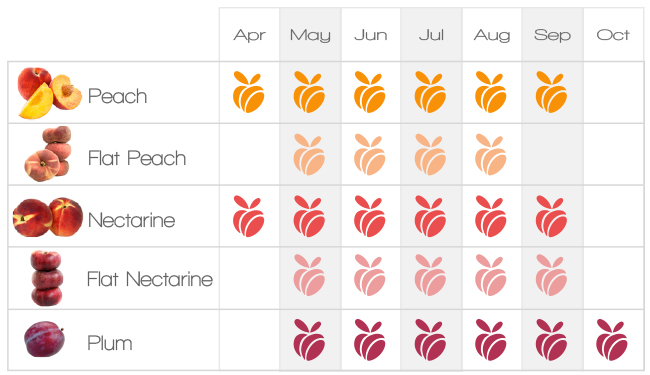 Do contact us for the exact varieties and packing specifications.